Web design is an increasingly important aspect of media and business. Because the Internet has become essential to the way we do business, find information and accomplish a number of other tasks, Web design truly is vital. And someone who understands Web design and can do a good job with it is valuable in a number of ways. If you are interested in improving your web design skills, here are 50 great open courseware classes for web designers:
Computers and Computing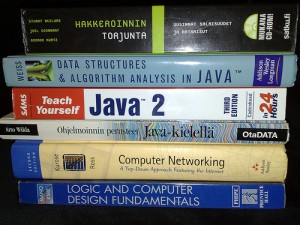 Understanding computers and computing is your first order of business. Here are some open courseware classes that can help give you a handle on computers:
Programming
An essential skill of the web designer is the ability to understand and use programming languages. Here are some helpful open courseware classes on computer programming.
Web Design
These web design classes can help you learn about how design works on the Internet, and how you can improve your skills.
Graphic Design and Visual Elements
Learn about creating graphics and images, as well as arranging other visual elements on web sites.
Usability
One of the essential skills of a web designer is to make things accessible and usable for a wide range of people. Here are some open courseware classes that can help you create web pages that are more user friendly.
Content Development
You will need to know how to develop content and create interesting visual, video, audio and text. These courses can help you learn about content:
eCommerce Design
More people are shopping online and making money online. You can use your knowledge to design web sites that are compatible with the new electronic economy.
Electronic Law and Ethics
Get a handle on the rules behind web design, content and what goes on over the Internet.